Couples needed for online psychology research


Help us grow:
Statistics
Statistical tools and resources for psychologists and social scientists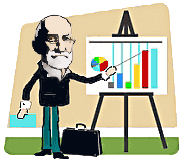 Descriptive Statistics Basic statistical functions, such as computation of a mean, median, mode, standard deviation, variance, skewness, kurtosis, and etc...
Statistics Online Computational Resource (SOCR): Various components to conduct simple and advanced statistical analyses, such as ANOVAs, Regressions, and so on. Tests for normality and other assumptions. Available components include: Analyses, Applications, Charts, Distribution-functors, Distributions, Experiments, Games, and Modeler.
More resources are coming...